This blog post is part 3 of a 3 part series and covers the "HOW" of building platforms for canine fitness. This method is simple and inexpensive and can actually be executed without any tools or any special skills. This formula can be applied to any canine fitness platform including Sitting Platforms, Standing Platforms and Foot Targets. The description of each of these platforms and what they're good for is discussed in Part 1 of this series, and measuring for these platforms is converted in Part 2 of this series.
Steps for building canine fitness platforms
In this Video I will walk you through how to…
Locate the correct width of dimensional lumber in the hardware store

Double check this is the correct width for your dog 

Select the perfect piece of wood to build your canine fitness platform

Cut the piece of wood in store or at home

Gathering the needed tools and supplies

Sanding the cut platform

Tips & Tricks to apply the grip tape to your platform correctly
---
Supplies you'll need
Piece(s) of wood the correct width and length for your various platforms

Saw, measuring tape / ruler, pencil and safety glasses (only if you're cutting at home)

Grip Tape

Scissors

Sandpaper or sanding block

Damp cloth

Scrap piece of wood or other hard hand held object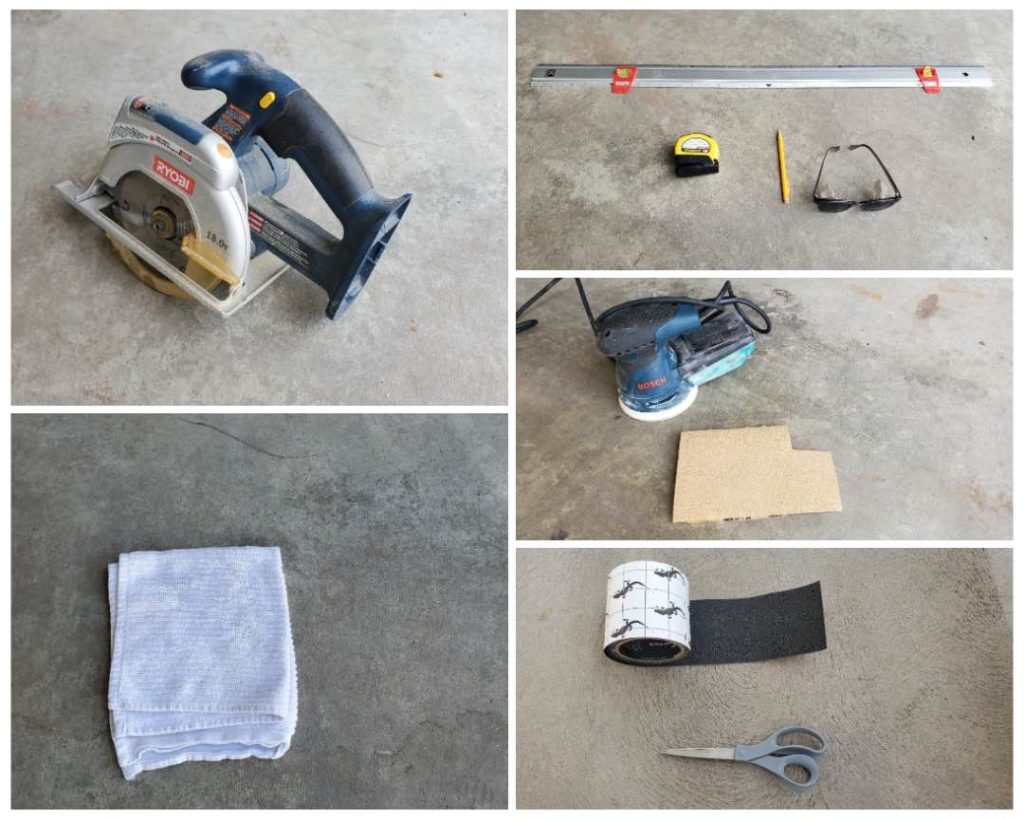 ---
The first phase includes…
1. Locating the correct size lumber 
When building platforms for canine fitness, the first step is locating the correct width of wood in the lumber isle of your hardware store. So as you walk down the aisle, look for the labels that correspond with your predetermined width.
Keep in mind dimensional lumber has been milled down from it's original width and depth, so the actual width is going to be about half an inch smaller that the width listed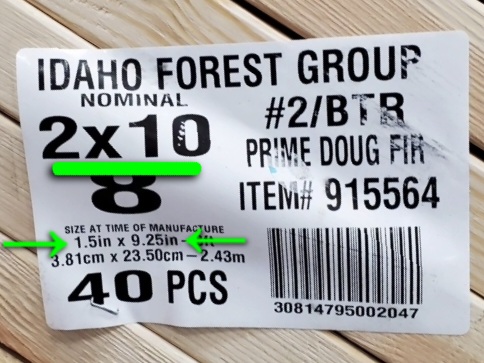 ---
2. Testing the fit 
If your dog falls between widths, or you were unable to get a good measurement, it can be helpful to have your dog "try on" the piece of wood before cutting and building your canine fitness platform. I brought Ron Burgundy along with me to the store to test things out.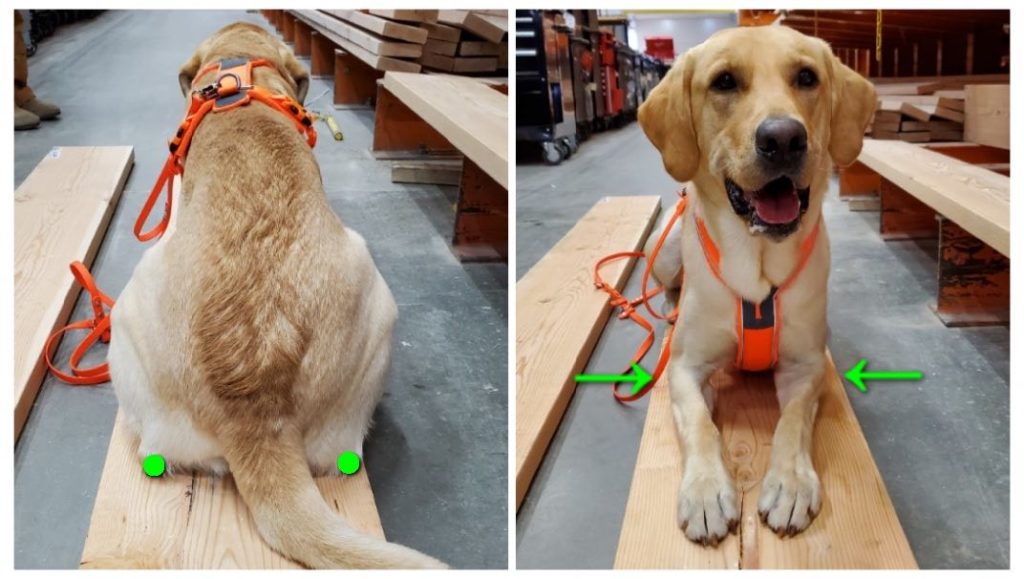 Here he is on a 2×12 . You can see how he fits on the platform easily with just a bit of extra space outside the point of the hock and the elbows.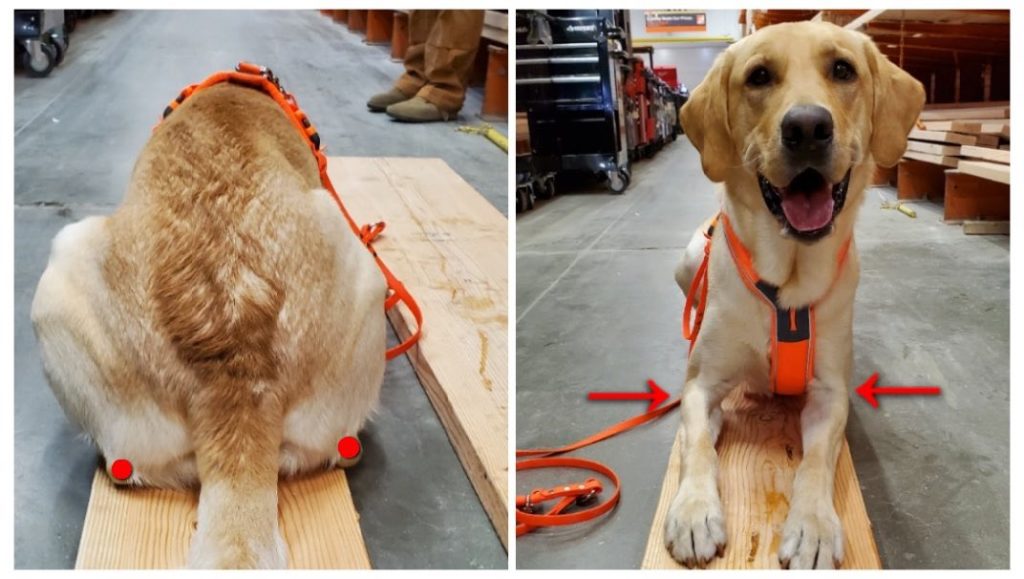 In contrast, here is Ron Burgundy on a 2×10. You can see how he is struggling to fit on the platform, and the point of the hock and elbows are way too close to the edge.
The reason we are building platforms vs buying something premade is so we can customize the platform size. We don't want the platforms to be too wide, as they won't have a positive impact on form… And we don't want them to be too narrow, as they will then create incorrect movement patterns and frustrate our dogs.
---
3. Selecting the perfect piece
When selecting the piece of lumber to build our canine fitness platforms, we want to avoid wood with knots and warps, as that will result in a tippy, wobbly platform. One easy technique to determine if a board is "true" is to look down the edge of the piece of lumber and look for any twisting, bending or warping.
Another consideration is how much length do you need to make all your desired platforms? If you do your math right you can cut all your Sitting Platforms, Standing Platforms, and Foot Targets all from the same piece of wood, with only one trip to the store! A little bit of forethought can make building platforms for canine fitness training simple and efficient… while minimizing waste and frustration.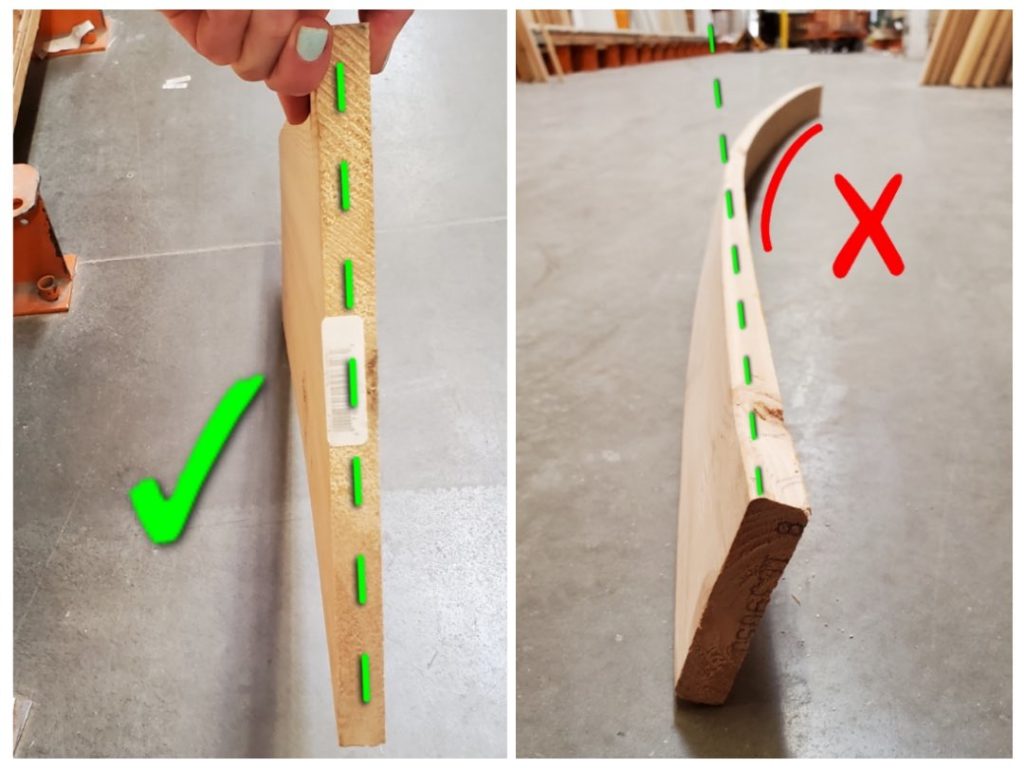 ---
4. Cutting at the store?
The next thing to consider is if we are going to have the platforms cut for us at the store? Or bring the wood home and cut the platforms yourself. Most hardware stores have a cutting station, and will make a few cuts for you for free with a small charge for additional cuts. This might be worth the small expense if you don't already have the tools at home, or if the length of lumber you need won't easily fit in your vehicle. Just make sure to have the dimensions of each cut worked out and available to make things as easy and smooth as possible.
NOTE: While you're at the store, it might be a good idea to pick up some sand paper and grip tape if you don't have those items already.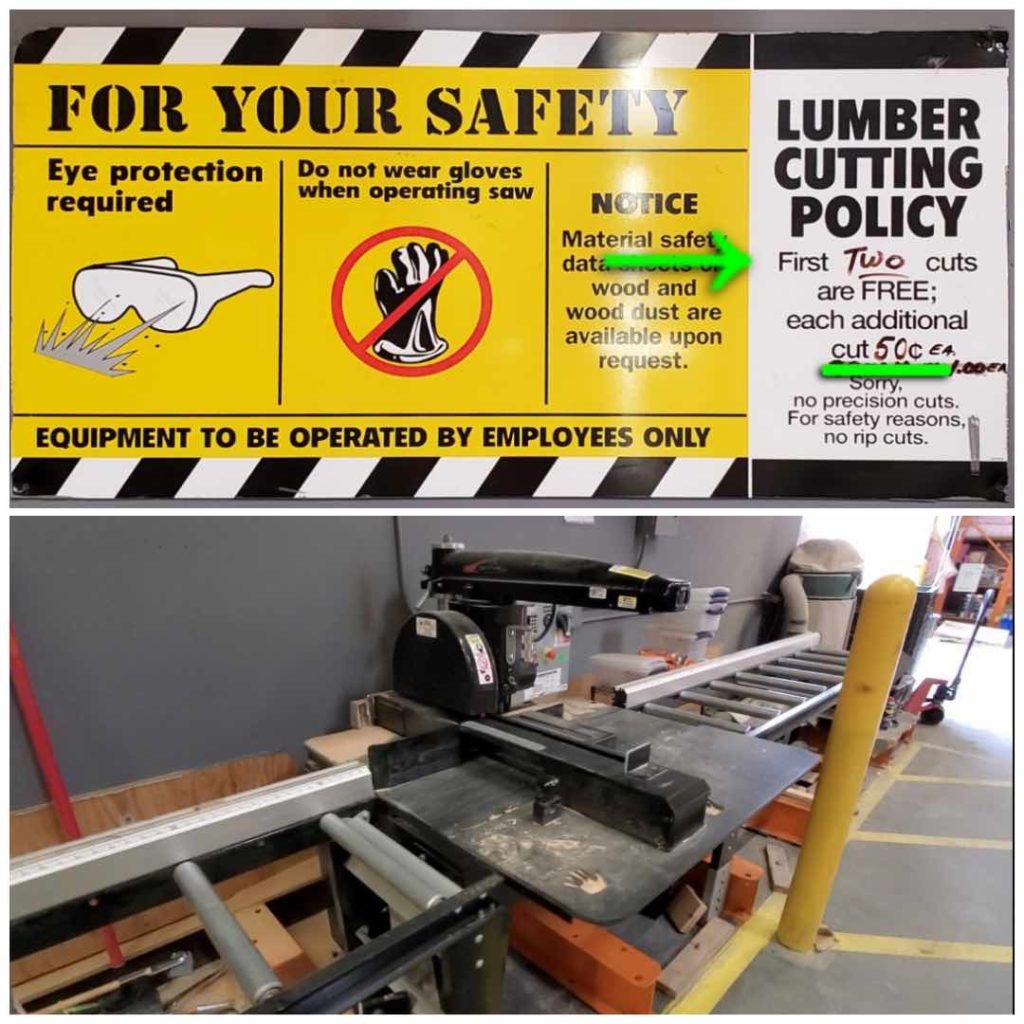 ---
The Second phase of building your canine fitness platforms includes…
1. Cutting at home?
If you're cutting your platforms at home, premeasure your cuts, and take extra time to make sure the guidelines are straight. This will make stacking the platforms much nicer, and your dog will have a consistent vertical surface to navigate.  Measure twice, cut once!! Prepare your saw and make the cuts.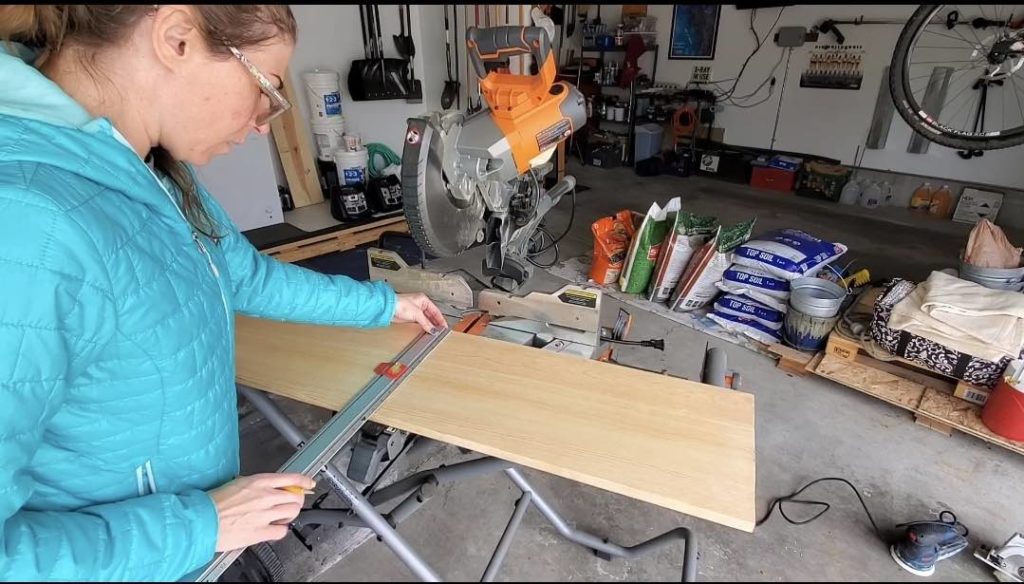 ---
2. Sanding
The next step in building your platforms is to sand all the edges and corners to eliminate the sharp milled edges, smooth out the cut sides and eliminate the chance of getting any splinters. When building platforms for canine fitness, these small touches make all the difference! Remember you're going to be using these platforms frequently, and for a long time… so taking the time to make things nice is really worth it.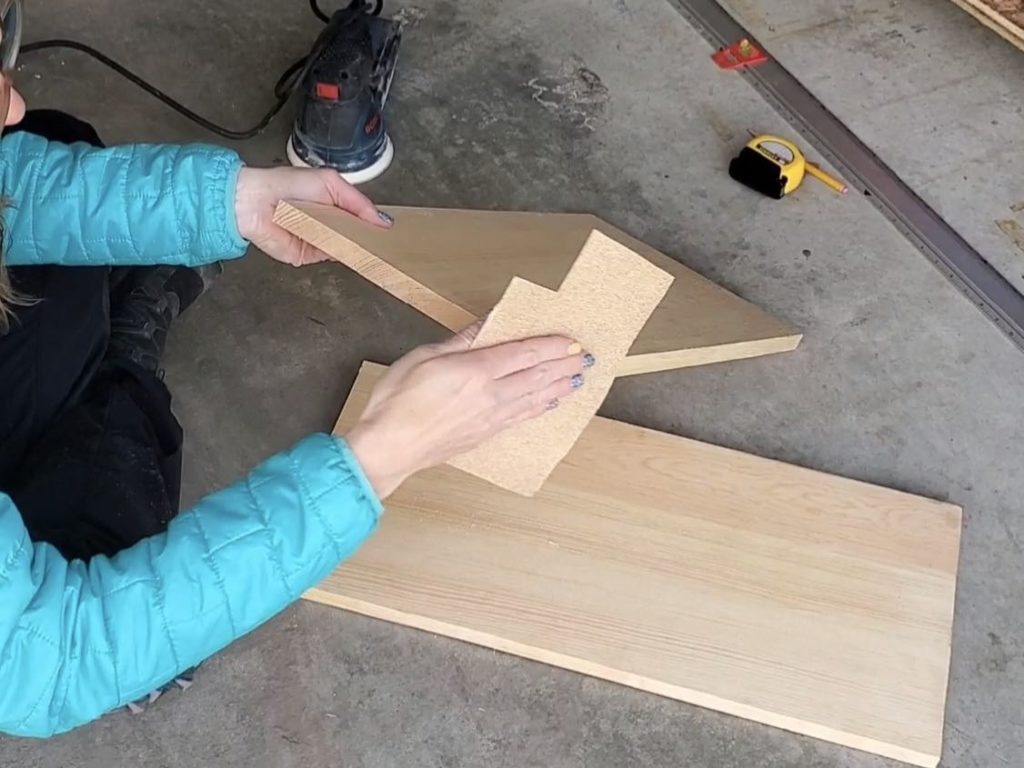 ---
3. Applying Grip Tape
A. The first step is to measure the grip tape and add a few extra inches so the grip tape can be wrapped around the edge and affixed to the bottom of the platform. This will make the top surface non-slip of course, but also improve the traction between the platform and the ground itself. Once the proper length is determined, use the first piece as a template for cutting the other pieces.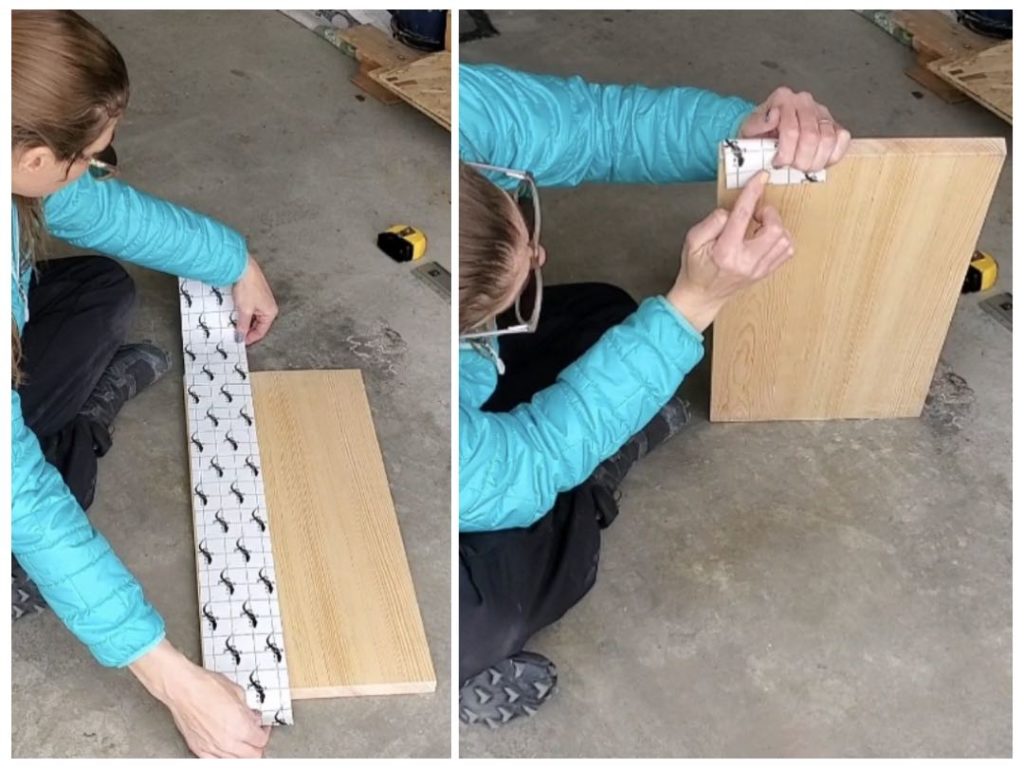 B. This is where we need to focus! We have one chance to get the grip tape on straight, centered, and without any wrinkles. If we apply the tape in an intentional way we can then use the seams between the pieces of tape to determine if the dog is square, straight and centered. Wrinkled tape or big gaps will provide inconsistent feedback for your dog, and can lead to a lot of frustration for both you and your dog. 
I always start in the center first and then apply the outside pieces second. When applying the grip tape, PRESS don't RUB!! The grip tape is… well… grippy! Rubbing will turn your hands into hamburger meat. I actually use a scrap piece of wood to apply firm pressure across the whole surface.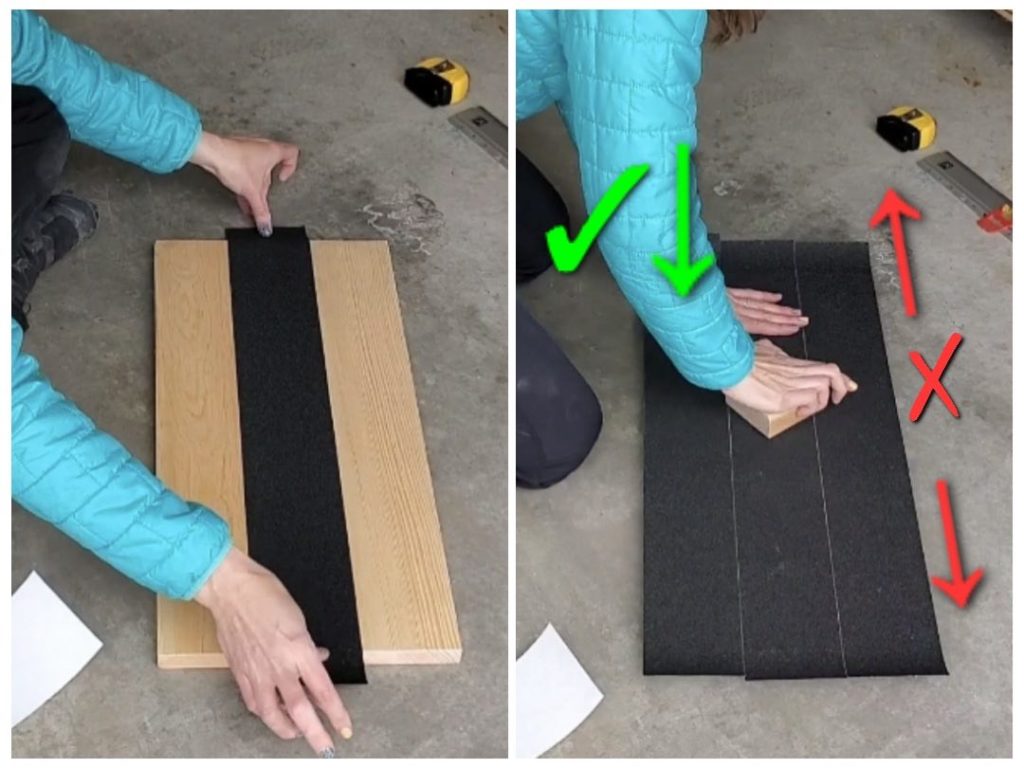 C. The last step in the process is folding the edges under, folding corners nicely (like you're wrapping a present), and using your scrap piece of wood to ensure you get a good adhesion between the grip tape and the platform edge. This will prevent dog hair and other debris from getting stuck to the platform, and keep things nice and tidy.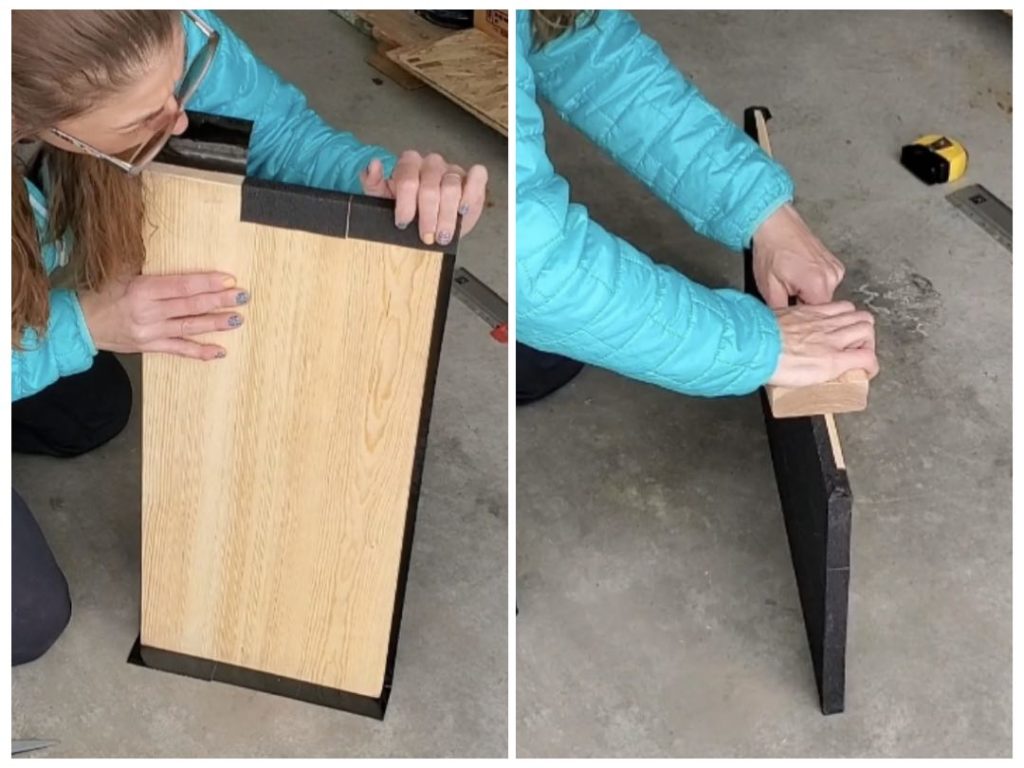 ---
Finished Sitting Platform!
That's it!! You did it! Who knew building your own platforms could be so easy!?! And this same formula can be applied to building all platforms for canine fitness… Sitting Platforms, Standing Platforms, and Foot Targets.
Have questions? Comment below!