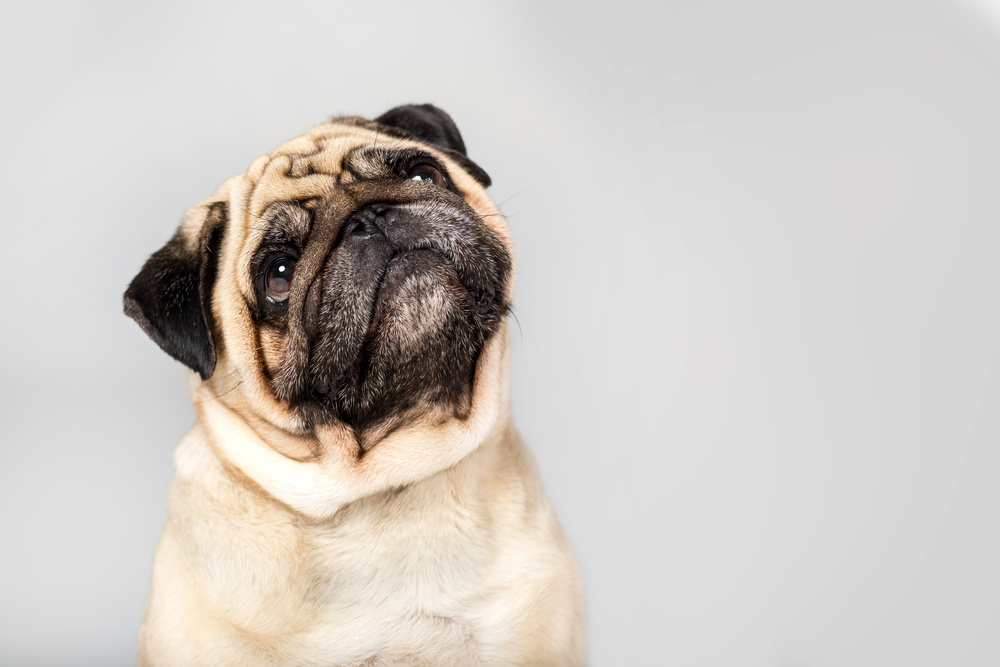 Got questions? We've got answers!
Frequently Asked Questions
Still trying to figure out how all this works? No problem! We've compiled some of the most commonly asked questions and their answers for you here — but if you have a question and don't see it covered, please feel free to reach out. I'll get back to you as soon as possible!
Do I have to pay to see the videos?
No. We will always have free content available here at Canine Conditioning Coach. The members area does have additional content, but we want to be a resource for the canine community, so having a growing body of information for non-members is important to us.
How much do the Programs cost, and how long do I have access to the material?
The programs range in cost from $79 USD for some of the shorter Mini-Programs to $399 for All-Access. All Programs and Mini-Programs include access to the material for a full year… but of course the downloadable information is yours forever!
My dog is hurt. Can you help us recover?
Injured dogs should be under the care of a rehab professional. If you have been discharged from rehab, have a homework plan you need help executing, or if you need a custom fitness plan to help your pup regain function post rehab, I can definitely help! Visit the Private Coaching page for more details.
What if I don't like the content? What's your refund policy?
I definitely want you to be happy with your Program! If in the first 14 days you're unhappy with the content, for any reason, I'm happy to issue a refund (minus processing if applicable), or help you switch to another program.
Do you offer closed captioning? What accommodations are you implementing for persons with disabilities?
All videos are intended to convey the appropriate information without having the volume turned up. Text is embedded in the video to help all viewers intake the most information in the shortest amount of time. Included with each video is also a detailed written description along with a downloadable / printable PDF. Some older videos in the free area do not have text included. But all videos in the member area have text included.
Here at Canine Conditioning Coach we value all people, and always welcome suggestions and feedback aimed to help us accommodate the needs of all individuals. If you have feedback on how we can make our content more accessible, please email me at [email protected].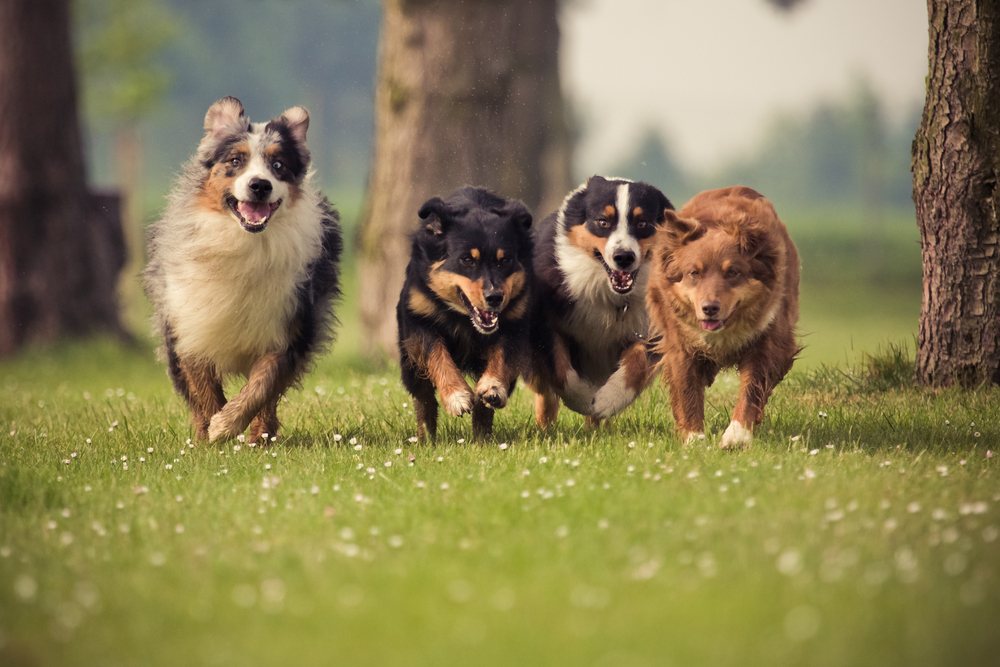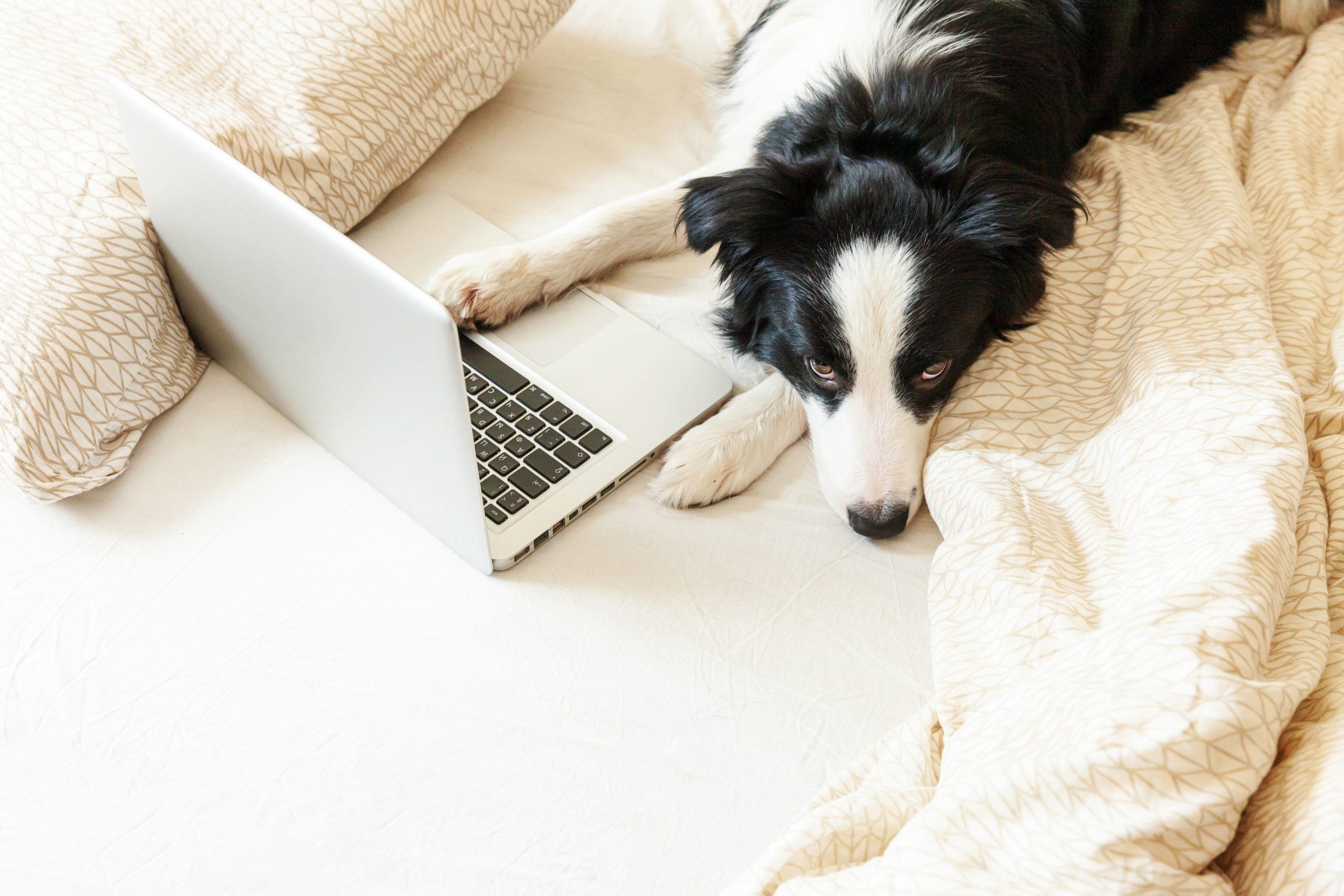 How do I download the PDFs?
Technical stuff can be hard sometimes, but I'm here to help! If you're having trouble, shoot me an email, and I can send you the Program Files directly via email. [email protected]
How do I renew my Program?
You will be notified that your program is reaching its expiry date via email, giving you a chance to renew ahead of time to ensure you don't lose access to your materials. You can also renew your program any time (with no negative impact to the length of your current program) in your "My Account" area.
If I add a program, will I lose access to previous material?
Good question! Adding a program allows you to continue to access your current program materials (Video Tutorials, Program, Circuits, etc), and also gain access to more material that's included in another Program or Mini-Program, to help troubleshoot a particular issue, or implement a conditioning program for another pup!
What's the difference between adding a program and upgrading to All-Access?
Adding a program allows you to continue to access the materials in your current program while also gaining access to materials in another program.
Upgrading to All-Access still allows you to access information from previously purchased programs… but you gain access to EVERYTHING on the CCC site. All Video Tutorials, all Programs, and all Circuits. I've tried to keep things affordable here, and All-Access is definitely the best deal out of the bunch… especially if you have more than one dog.
It says my membership will be prorated if I sign up for All-Access. What does that mean?
If you upgrade your current program to All-Access the amount you paid for your initial Program will simply deducted from the $399 cost of switching to All-Access. You will gain access to everything on the CCC site for the amount of time remaining in your original program.
If you're still unsure, please don't hesitate to reach out. I always want you to feel comfortable with your purchase.
I should have access to a video, or circuit, but it is prompting me to pay again. What the heck???
That should never happen! How frustrating!!! If you are hitting a paywall for materials you've already paid for, first start by making sure you're logged in. If the system is still being problematic, send me an email, it's likely I made an error when restricting that specific content to your program.
Because I have dyslexia, sometimes detailed computer stuff is challenging for my brain… and I make mistakes. Definitely not an excuse… It's just a fact that my brain fixes things for me, without permission. Weird. Right?
I can always fix things in the back end, and never want you to feel frustrated navigating the CCC site. So if I made an error, I apologize. Just let me know and I will fix it right away!!
Program & Circuit Questions
Why do your programs take so long? Is that really necessary?
This is a great question. My programs do take longer than other options on the market, and that's because of my experience working with human athletes.
In human fitness, quite a bit of time is spent weekly in the gym developing the strength, flexibility and coordination needed to improve sports performance, and reduce the risk of injury. And oftentimes, the execution of a particular progression is refined for quite some time before increasing load, difficulty, or complexity. I am applying those Best Practice Principles to your pups. 15 min a day 3x a week is better than nothing… but it's definitely not enough for a sport or working dog.
Sure… some dogs might be able to progress more quickly through a particular skill… but to what end? Remember muscle balance and form are key. It's better to take the time to build strength, stability and understanding vs rushing to get to the fancy stuff and ending up with a shaky foundation and tissues that aren't properly prepared.
Can I split the circuits into smaller pieces?
Absolutely! It is always fine to split a circuit into 2 or more "mini-circuits"executed throughout the day or on alternating days throughout the week. This is especially true if there's one or two exercises that need a little extra help. Mental fatigue is usually the biggest sticking point in the beginning phase of conditioning. It's always better to split than to lump.
Do I need to warm up my dog beforehand?
I actually usually use the first set of each exercise as the "warm up". If you wanted to start off with a brisk walk outside, or trot on the treadmill, that's also a great idea. If the exercises themselves are used as a warm up, keep in mind, the execution of the first set may not be as fluent or precise as later sets… because the body is still warming up.
Once I'm executing at the Expert level, I might begin with a regressed version (advanced or intermediate) as the first set to warm up, before implementing the more challenging Expert level variation.
My dog knows some of this stuff. Can I skip ahead?
This is a great question. If your pup enjoys working on familiar things in order to earn an easy cookie, I would stick with the "easy exercises", while you work through the others in the circuit that might be a bit more challenging. On the other hand, if your pup gets frustrated or demotivated by repetition, I would move on to the progression exercises in the next circuit, while spending some extra time working on the remaining challenging exercises.
The one downside of progressing some exercises in a circuit, but not others, is at some point you'll reach a bottleneck. The circuits are designed to be progressive, both in difficulty and skill. So if one difficult skill is neglected, and other easy skills are progressed, it's likely your pup will encounter an exercise they're not fully prepared for, as one of the ingredients may have been left behind.
As a general guideline, you don't want to be using exercises from more than 2 circuits at a time.
How do I know which program is right for my dog?
In general, the main CCC Programs are determined by age. The Puppy Program is good for baby puppies 8 weeks to about 8 months. The Beginner Program covers the same material but is geared toward older pups or adult dogs just starting out.
The Strong Dog and Sport Dog Programs come after the Puppy or Beginner Program and the Senior Dog Program is for our best pups, entering the later stages of life.
If you're still unsure, shoot me an email, and I'm happy to help you make the right decision.
What equipment do I need?
I try to use minimal equipment in my programming, because that stuff is expensive, and takes up a LOT of space. Most of the equipment is stable, and can easily be made yourself if you're handy. A list of equipment needed for each program is included at the top of each program page, as well as in the downloadable PDF.
See my blog post on sizing equipment for your dog, for more detailed information.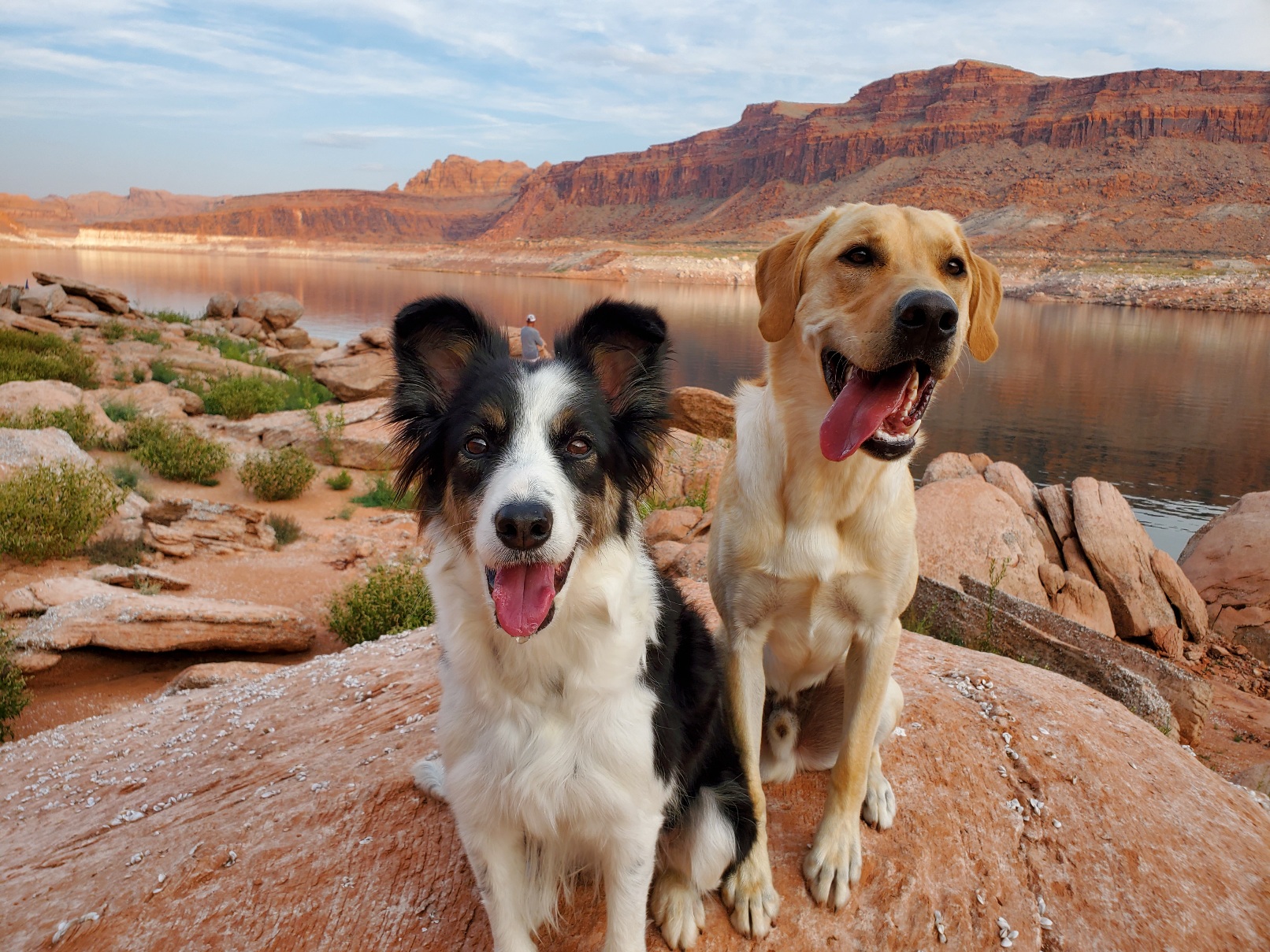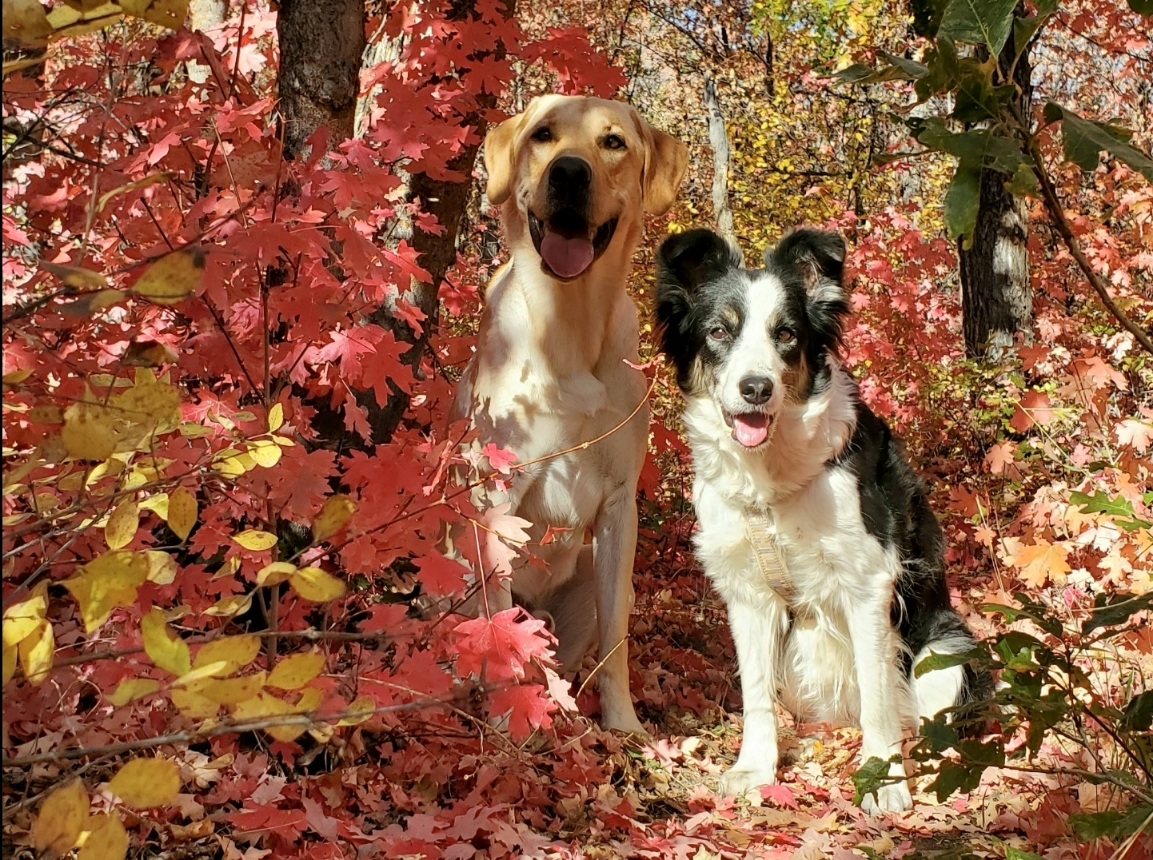 Private Coaching / Feedback Questions
I need help! Do you offer feedback?
YES! I have several options for receiving feedback from Monthly Unlimited, so you can ask ALL the questions, to a la carte so you don't have to be locked into a time frame. Check out my Private  Coaching Options for detailed information on each option.
I also offer FREE "Feedback Friday" via the Facebook group Canine Conditioning and Body Awareness Exercises where I am a member of the AdMod Team.
What if we're in different time zones? How does that work?
Aside from the Free 30 min and 1 hour Troubleshooting Video Consults, all my feedback is given via a private Facebook group. So just the two of us will be in the group. You can train, record video, edit and post all at a time that's convienient for you. Within 24 hours (usually closer to 12 hours) I will post feedback, make suggestions, mark up screenshots and help troubleshoot. I've been able to work with people from all over the world this way, and I've found it to be very effective. You'll have access to all the information in that group forever.
I don't need a lot of feedback. Can you just look at this short video?
This is exactly why I made the à la carte Feedback Option! I never want you to feel like you're in this on your own, with no guidance, or anyone to help out. That's no fun. The à la carte feedback option gets you 6 min of video to be submitted for review, and can be used over a 6 month period for a $100 fee. It can be used for 1 dog or multiple dogs! That way you can ask the questions you need, without a huge financial or time commitment.
My dog has a special situation, so they don't fit really into the CCC Programs. Do you offer Custom Program Design?
Absolutely! Sometimes dog / handler teams just do better with custom proramming. Check out my Private Coaching page for program design and feedback rates. If you're ever unsure what makes the most sense, we can always schedule a FREE 30 min Video Consult to go over things face-to-face.
I have a program from my rehab professional, but I'm having a hard time implementing it on my own. Can you help with that?
Yes! I often work in collaboration with rehab professionals to help dog / handler teams implement their rehab plans. 
Shoot me an email with your pup's details, and we can set up a FREE 30 min Video Consult to see if your case falls within my professional scope.